Importance of outdoor play and how it constructs the kid's character
A study from child care always reminds us that children should play outside for mental health and physical health. A group of kids had examined for this research around 50 students had taken 50 percent of boys and remaining are girls. They achieved a 98 percent positive result to play outside. Not only physical and mental health involves in it, but also this creates the kids to be a good thinker and a better person in their adult stage. And every kid likes to play outside freely. There are many types of equipment that can be fixed in the play area for the kids to enjoy themselves freely. We can see it commonly in the park. It may be larger like swings  and more for the home we can get the smaller version of that equipment which can be fixed easily.
Building the character of the kids with outdoor play:
A kid's brain does not hold or think anything at the early stage what we saw in it, we can get that from their character. So making kids play and explore themselves outside is a great way for their health. Kids can accompany you to planting the trees, water them, and also they can dig the hole for seeding. Children will enjoy that kind of work they enjoy to play with sand and in nature.
During their primary schooling time allow them to play with other kids. This helps them to socialize with the outside world. If you have space in your home for play are buy some play equipment for them to play. The equipment like
Climber playing set
Seesaw set
Fitness swing
Slider with swing
Merry go rounds
Outdoor playing station
Horse swings
Rider spring
Climbing gym set
Tunnel set
Bouncing with base
Etc
This kind of adventure play helps the kid to make themselves strong and find more enjoyment. More than studying with books it is very important for them to play outside to study things for life. Playing in mobiles and computers never yield those experience to them.
At the adult stage they can play cricket, basketball, football, tennis, badminton and many sports which help the cardiac and also to their body. This helps the kids not to take their schooling stress into them. They can freely enjoy playing and also do their regular studies.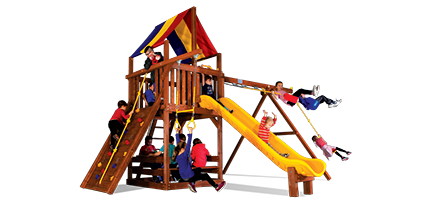 At the early stage of growing children can learn many new things from outside and also they should feel the environment that helps them to know more about the world. Things like different kinds of plants and how they grow, playing with others make them analyze people and these help for their better future. If a guide is available with the kids at that stage it can be a guardian or parents no matter that they can teach many words or vocabulary for them while playing outside them make them grab easily. This kind of education gives good knowledge and they can learn easily from it. It is important for all the kids must play outdoors.